State Assessment Information
2022-2023
Please view this video from Educational Service Center Region 13 for a brief overview of the STAAR 2.0: additional videos on specific interactive item types can be found here.
Resources/Links
(Options to view the entire state, region, districts, campus)
How to help your child prepare
The Texas Education Agency (TEA) releases two types of test questions for the STAAR program — sample questions and test forms.
Sample test questions are small subsets of test questions released from the STAAR test banks. These test questions may have been previously administered.

A test form is a set of released test questions previously administered together to Texas students, which reflects the STAAR test blueprints.
STAAR online tutorials, practice tests, and operational assessments are available through the STAAR Online Testing Platform. The tutorials and practice tests are available to help students familiarize themselves with the online testing environment and embedded tools. Any students taking an online test are strongly encouraged to complete the tutorials and practice tests prior to taking the assessment.
The STAAR Online Testing Platform operates through a secure browser that must be installed on a desktop or tablet to access the tutorials.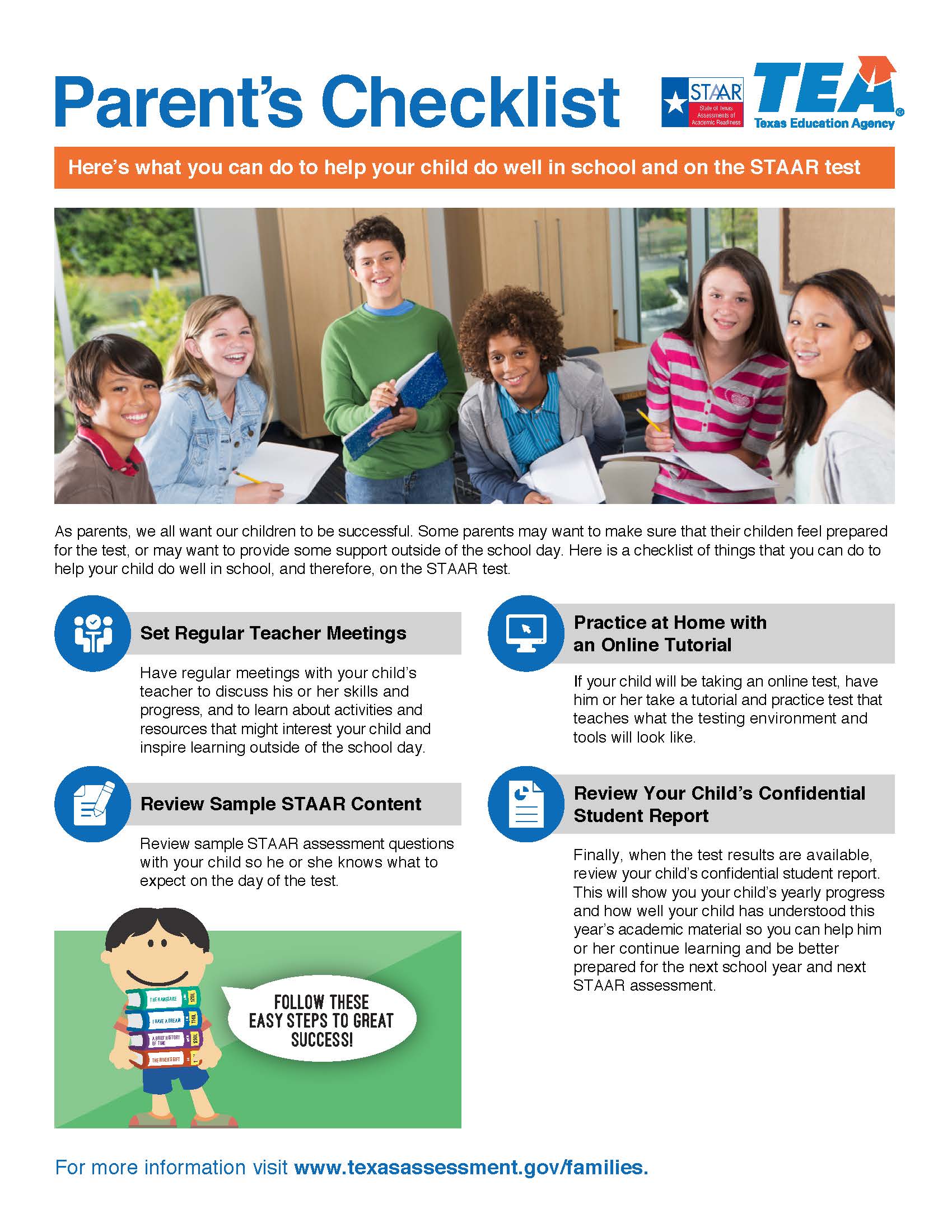 This page was last updated on 6/8/22 - TAJ