State Assessment Information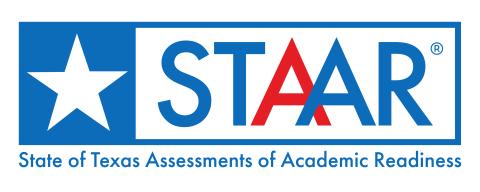 Federal and state laws require that all students participate in a summative assessment, STAAR. Although state law provides families with the right to temporarily remove their child from a class or school activity if they have an objection to participation, it specifically does not allow families to do so to avoid a test/assessment.
Your child's participation in STAAR matters. Your child's STAAR score reflects how well the school is doing its job of providing your child with the quality education they deserve. STAAR scores also factor into the school's performance ratings. Students who do not take STAAR earn a score of zero, and their school will be required to provide them with additional support.
STAAR is not a high-stakes test for students.
Recent changes in Texas law have eliminated student-level promotion consequences associated with STAAR. •

Other assessments, such as PSAT, SAT, ACT, AP, or TSIA may be used to satisfy graduation requirements in place of STAAR end-of-course assessments.
STAAR provides families information to understand and support their child's learning.
All STAAR test questions and answers are made available so families and teachers can work together to better support student learning of specific skills.

The Family Portal, available at TexasAssessment.gov, gives families even more information, including tips for how to support learning at home.
STAAR has been redesigned in the 2022–23 school year to better align with classroom instruction.
More than 600 educators and 200 students have provided input to ensure STAAR better reflects the classroom experience. •

Ninety-two percent of educators who reviewed the STAAR redesign said the new types of questions will allow students to better demonstrate their knowledge.
Information from the STAAR 2023 Parent One-Pager, for PDF versions of this information click here: English or Spanish
Resources/Links
(Options to view the entire state, region, districts, campus)
How to help your child prepare
The Texas Education Agency (TEA) releases two types of test questions for the STAAR program — sample questions and test forms.
Sample test questions are small subsets of test questions released from the STAAR test banks. These test questions may have been previously administered.

A test form is a set of released test questions previously administered together to Texas students, which reflects the STAAR test blueprints.
STAAR online tutorials, practice tests, and operational assessments are available through the STAAR Online Testing Platform. The tutorials and practice tests are available to help students familiarize themselves with the online testing environment and embedded tools. Any students taking an online test are strongly encouraged to complete the tutorials and practice tests prior to taking the assessment.
The STAAR Online Testing Platform operates through a secure browser that must be installed on a desktop or tablet to access the tutorials.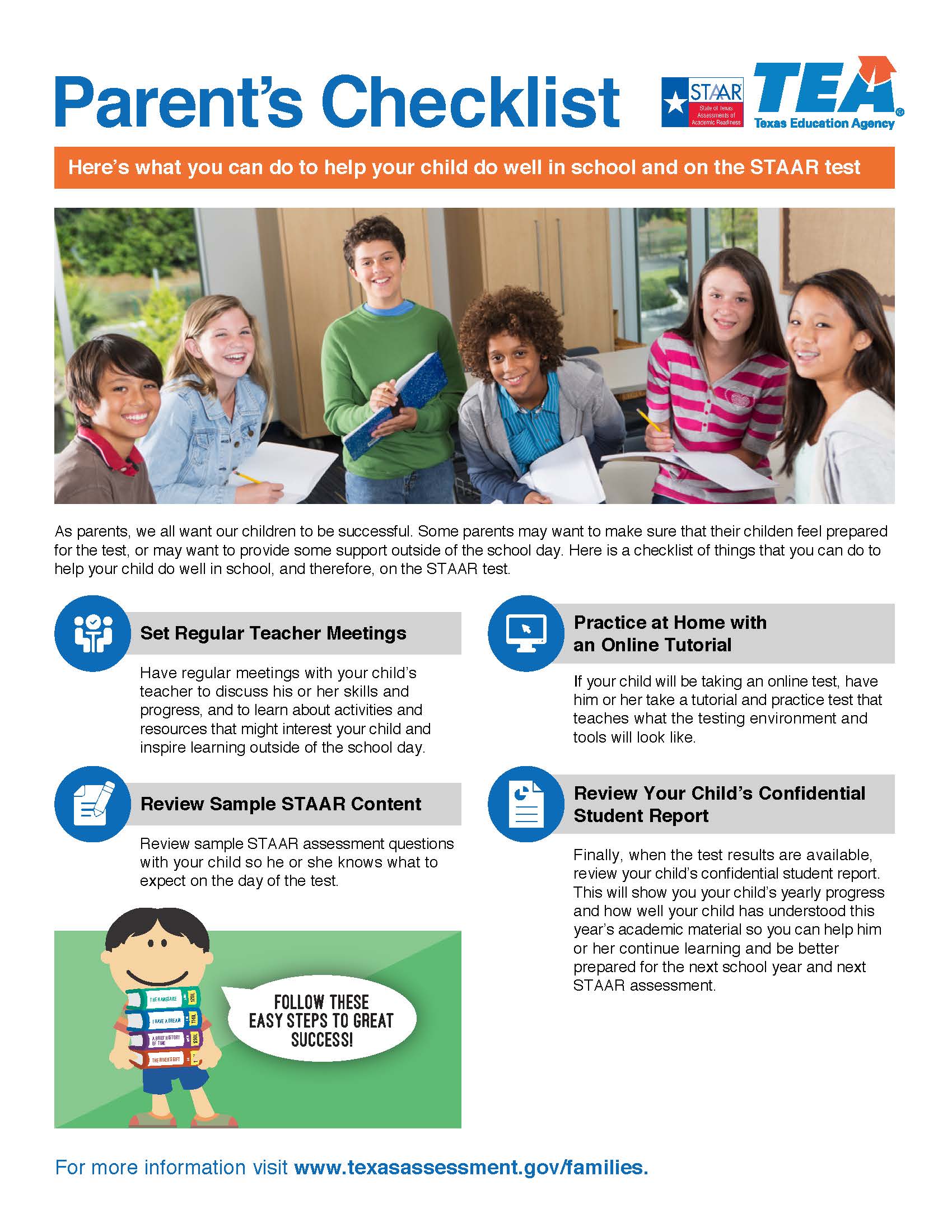 This page was last updated on 6/8/22 - TAJ